Static websites are HTML websites with fixed information and graphics. Samrat Technologies is a leading Indian static website designing company. Our specialist team is engaged in creating successful digital marketing concepts. We do provide designing solutions and services to our pristine clientele. Static websites are stylish, with designer concepts as we design every website with a new ideology. Custom design at affordable low cost is our specialty.
Samrat Technologies specializes in designing websites with innovative ideas and contemporary designing concepts. Our team got expertise of over 20 years in providing unique and quality deliverables to our diversified client sectors. And we believe that makes us an ideal choice for hundreds of satisfied customers globally.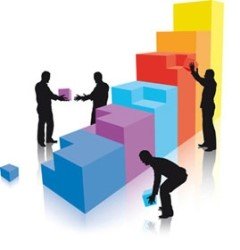 High Quality
Impressive Design
Aesthetic Appeal
Inspirational Concepts
Innovative Ideas
User-Friendly Attitude
Expert Team
Transparent Communication
Limited Time Offer
One Free Domain of .com/.net/.org/.co.in ext.
Free Web Space on Linux Server excluding Database ext. for one year
For Terms of service – please log on at https://www.samrattechnologies.com/
SPECIFICATIONS
The charges mentioned above are for the first year only. Maintenance/Renewal Charge from Next Year onwards is just half of the package rate of the current year.
Updation/Maintenance includes only minor changes in Text/Image. Change of design, major changes in site, increase of space, extra pages will be treated as up-gradation. Up-gradation is totally different than updatation and its fully a chargeable matter. The charge of up-gradation is subject to discussion.
The Page size will be maximum of 8.5x18 inches (Approx. one and half A4 size Page) long, containing minimum 10pt font size text using "Veranda" font. Page type will be of ".html"/".asp"/".php" - as per the designing requirement.
The package does not include dynamic contents or database designing charges. The dynamic contents or database designing charges are subject to discussion and based on requirement and complexity.
SPECIAL FEATURES IN OUR SERVICES
Totally Customised Individual Design
Perfect corporate look.
Proper navigation.
99% Network Up-time.
Updatation throughout the year.
POP / IMAP / SMTP / Webmail Access
Exclusive WEB STATS for our customers to help tracking their visitors and business trend.
The 'Package Rates' are inclusive of all charges (Domain, Space, Designing, Hosting, Maintenance)
e-Mail and Phone support for 9 AM-9 PM IST
Duration: After Project Acceptance 25 Days
For Terms of Service please visit https://www.samrattechnologies.com/
*Static Website Quotation*

Rs. 6,999/-

Sr.
Particulars
Price
1
Business Domain
1,200/-
2
Web Hosting
1,800/-
3
Included 5-Pages
(Home,About,Gallery,Service,Contact-Us)
2,500/-
4
Upload Material
1,499/-
Total:
6,999/-