SEARCH ENGINE OPTIMIZATION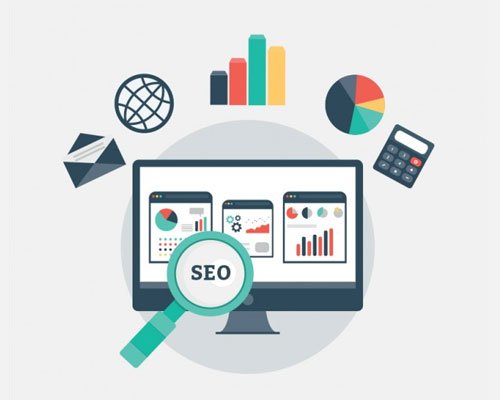 Search Engine Optimization (SEO) is the process of customizing and improvising a website and escalating its ranking on the Search Engine Results Pages. It is one of the best and the most economical ways to ensure highly relevant reader traffic. We, at SAMRAT TECHNOLOGIES believe in evolving with our clients and stress at continuous upgrading at every step of the SEO Process, giving equal importance to each one of them.
We believe that if any web site looks impressive its bound to attract visitors. Though there are many web designing company who claim to develop a good looking website, but only a few companies can give effectively designed, developed and integrate your Web Site with your business and make it a success.
---
SEO COPYWRITING
Copywriting with this specific purpose generally requires a process of developing and re-designing a web site so that it achieves a high ranking on search engine results for specific keywords or key phrases. We master this fine art of SEO copywriting by strategically placing effective keywords and phrases, and professional and experienced copywriting services.
Our team of professional copywriters is not only well versed in search engine optimization and PR, but also highly skilled writers with a background in sales and marketing.
Great SEO copywriting is so much more than just text to fill up pages with keywords. SAMRAT TECHNOLOGIES offers quality content designed to engage readers, promote your company, and convert visitors into customers.
---
LINK BUILDING AND LINK POPULARITY SERVICES
Link Building is the complex process of building a network of reputable, relevant links pointing to your website. SAMRAT TECHNOLOGIES focuses on quality over quantity combined with a strong On-Page SEO foundation to catapult your website's search engine rankings and maximize your organic traffic.
Link Popularity means how well recognized you are, on the internet. In other words, the more the quality links you have with your website, the more popular and credible your website is. We, at SAMRAT TECHNOLOGIES, realize the significance and benefits of building quality links, keeping in mind the importance of good quantity too.